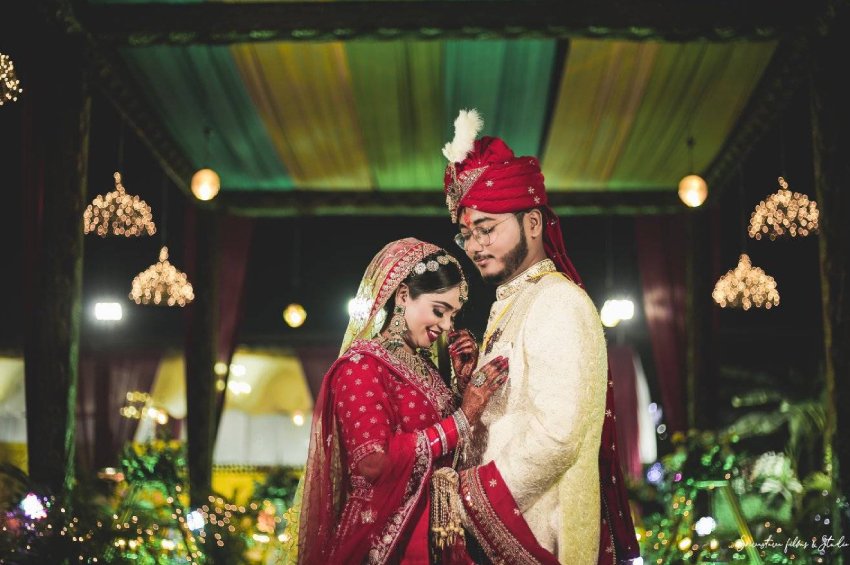 Introduction
In today's digital age, capturing authentic moments has become a cherished art form. Photographs that reflect genuine emotions and candid expressions have gained immense popularity. Couples and families are now seeking professional photographers who can capture their special moments in an authentic and unposed manner. we will delve into the importance of hiring a candid photographer in Lucknow like Srivastava Studio and how they can make your cherished memories even more special.
Why Authenticity Matters
Real Emotions, Lasting Memories
When you hire Srivastava Studio, a candid photographer in Lucknow, you are investing in memories that will last a lifetime. Authentic moments captured during weddings, family gatherings, or other events evoke real emotions whenever you look back at those pictures. These candid shots can transport you back to those precious moments and help you relive the joy and happiness.
Natural and Unposed Beauty
Unlike traditional photography, Srivastava Studio specializes in candid photography, capturing the beauty of natural moments without any forced poses. Candid photographers have a knack for blending into the background, allowing them to capture raw and unfiltered emotions. The result is a collection of pictures that showcase the true beauty of the moment.
3. Storytelling Through Images
Srivastava Studio's candid photography goes beyond just taking pictures; it tells a compelling story. Each photograph narrates a unique tale, encapsulating the essence of the moment. Whether it's the tears of joy during a wedding ceremony or the laughter shared among friends, Srivastava Studio can immortalize these stories through their lenses.
Comfort and Natural Expressions
Srivastava Studio creates a comfortable and relaxed atmosphere, encouraging natural expressions from their subjects. This relaxed environment allows people to be themselves, resulting in photographs that capture their true personalities and emotions.
Versatility and Adaptability
Srivastava Studio, a skilled candid photographer in Lucknow, is versatile and adaptable. They can seamlessly move from capturing emotional moments during a wedding to freezing fun and candid shots at a birthday party. Their ability to blend into different scenarios ensures that every occasion is well-documented with authentic pictures.
Capturing Timeless Wedding Moments
Weddings are filled with countless emotions, and Srivastava Studio, as a candid photographer, is the perfect choice to capture these timeless moments. From the exchange of vows to the first dance, their candid photography ensures that every emotion is beautifully documented.
Family Portraits that Reflect Love
Family portraits hold a special place in everyone's heart. Srivastava Studio can capture the love and connection shared among family members, resulting in heartwarming photographs that will be cherished for generations.
Embracing the Joy of Festivals
Festivals in Lucknow are a sight to behold, with vibrant colors and enthusiastic celebrations. Srivastava Studio can encapsulate the joy and excitement of these festivals, creating a visual narrative that speaks of the city's rich culture.
Frequently Asked Questions (FAQs)
Q1: How do candid photographers differ from traditional photographers?
A1: Srivastava Studio and other candid photographers focus on capturing natural, unposed moments, while traditional photographers often arrange and direct their subjects for posed shots.
Q2: Are candid photographers suitable for all types of events?
A2: Yes, Srivastava Studio and other candid photographers are versatile and can adapt their skills to capture the essence of any event, be it a wedding, birthday party, or corporate gathering.
Q3: Can I request specific shots from a candid photographer?
A3: Absolutely! Srivastava Studio and other candid photographers welcome input from their clients and will make every effort to accommodate specific requests.
Q4: Will the candid photographer also take group shots and formal portraits?
A4: Yes, while the primary focus is on candid moments, Srivastava Studio and other candid photographers can also capture group shots and formal portraits as needed.
Q5: How long does it take to receive the final photographs?
A5: The delivery time for the final photographs varies from photographer to photographer. However, it is common to receive them within a few weeks after the event.
Conclusion
Hiring Srivastava Studio, a candid photographer in Lucknow, is an investment in capturing authentic moments that will be cherished for a lifetime. Their ability to freeze raw emotions and genuine expressions makes their work truly special. Whether it's a wedding, family gathering, or any other celebration, Srivastava Studio can weave a beautiful narrative through their images, creating lasting memories. So, if you want to preserve the essence of authenticity in your life's most special moments, consider hiring Srivastava Studio, the candid photographer in Lucknow.