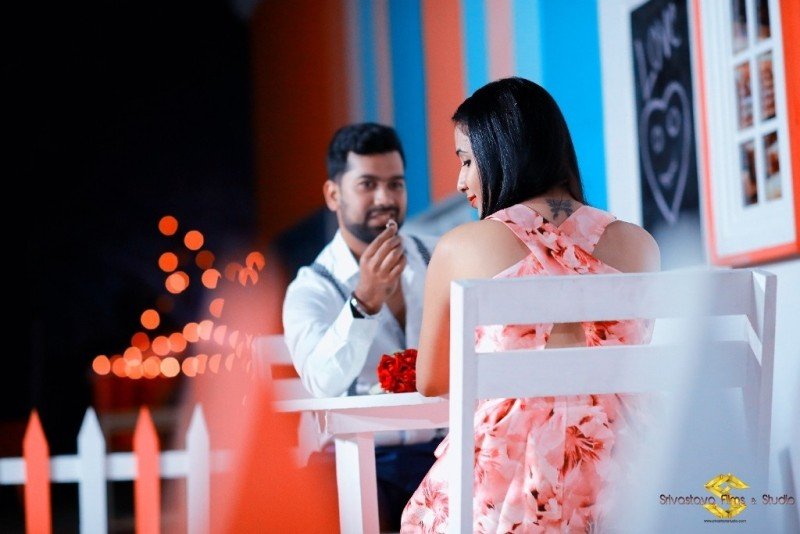 One of the most auspicious, wonderful, amazing and miraculous days for the most beautiful bride and super handsome groom is their marriage or wedding day. The moment that becomes the most memorable day of their life, everybody wants to take a shot of the happy moment. The photography trend in weddings has ever been changing except for some extra elements. In fact, the new element of ritual and decors are added to make the moment more special.
Of course, the location always plays an important role for the extraordinary photographs and other experimenting visuals. If you are looking for the best place to visit in Lucknow citythen you can visit the place with the picturesque scenery.
1. British Residency | Historical place in Lucknow
If you want to have a professional wedding shoot in Lucknow with a big gardens and greenery everywhere then British Residency is most suitable place for you to get a excellent photographs.
2. Bara Imambara| Historical place in Lucknow
Generally, it is known as landmark historical places in Lucknow. Moreover, you may also visit Bara Imambara, let us tell you that this elegant place never disappoints its visitors by enhancing charm to various videos and authentically clicks of the beautiful couple.
3. Janeshwar Mishra Park
This is the Asia's largest park in the Lucknow. It takes a lot of Carbon dioxide of the city and in return gives the oxygen to the whole city. It's a great spot of wedding photography to give natural and elegant look in between the greenery.
4. Kudiya Ghat
It's a religious spot for Hindu rituals as during Poornima, a lot of people visit here to take bath in the river. As this place have river view that gives a peace and spiritual feel to start for your wedding.
5. Rumi Darwaza | Historical place in Lucknow
If you are basically from Lucknow that you have definitely aware of this unique architectural Darwaza, constructed by Awadh King. This place is always in the list of tourists as well as local people to visit at once here. Nowadays it's becoming a trending spot for Wedding couple to visit here for their pre-wedding shoot.
6. Jama Masjid
Yes, Jama Masjid is also a situated in Lucknow other than Delhi, it is built and enough similar to Delhi ones. The construction of this mosque is done by Nawab Ali Shah Bahadur in 1839 and it is also an architectural splendour. Anwar (2006) movie shootings had also happened here. This place can give you a unique background of Indo-Islamic art in your pre wedding shoot.
7. Gomti River Front | Lucknow tourist places
Gomti River Front a trending place in Lucknow for youngsters and couples. It is also become animportant Lucknow tourist place to visit. Surrounded by lush greenery and varieties of flowers gives you a pleasant environment for photography. Musical fountains and Dome Structure are the prime attractions of this place. Pre-wedding shoot for wedding couple in this place can make the moment memorable.
8. Ambedkar Park| Lucknow tourist places
Ambedkar Memorial Park is one of the famous place for movies shooting and tourism. It is also known as Dr.Bhimrao Ambedkar Samajik Parivartan Prateek Sthal. Architectural design of Ambedkar Park and majestic stone elephants makes it unique to visit this place. Pre-wedding shoot around the huge elephant stones can give you a different scenario of for your moments as happened in the movie scenes.
9. Dilkusha Kothi
Dilkusha Kothi has its own special place in the list of major places to visit in Lucknow. It was built on the similar architecture of Baroque houses that found in England. Hisorically this place was the resort place for Nawabs in summer, ye it is constructed under the Britisher Major Gore Ouseley.
Wedding couple can choose this place for pre-wedding shoot in Lucknow to get a perfect background of Vintage House and culture as it has beautiful art and architectural mix of Indian and British Style.
10. Marine Drive Lucknow
Marine drive is the very famous place among riders and traveller lovers of Lucknow. Wedding couple can also visit this place for Pre-wedding shoot in the evening time when sun is going to set down. It gives a best view to get a photo shoot.
These all places are highly appreciated for the excellent photography and considered as the best tourist places of Lucknow, Uttar Pradesh.
Here are top 5 trends in wedding photography.
1. Pre-wedding shoots, this trend of photography is rapidly acquiring in every part of the world. Pre-wedding shoots are basically organized by the brides for the practice/rehearsal for a photo shoot in a wedding. And in some way, it can be considered the right thing as it is necessary to be confident in front of the camera. Some of the brides buy another dress for the pre-wedding shoot and yes, she enjoys it well.
2. Capturing the ultimate photos and videos by drones. Hence, many of the professional photographers suggest drones in wedding photography and videography. Many countries have strict rules regarding how to shoot videos or photos by drones. But if it is allowed, drones are the best way for overhead shoot that simply looks like a dream wedding.
3. Destination Elopements as many of the modern peoples are increasingly suggesting 'elopement' that simply means a marriage executed without the knowledge of couple's family and friends except their parents. In the world of wedding photography this is very challenging as there is no wide range for the photography and it has to be done secretly.
4. Most of the photographer's love using a 'Smoke bomb' because smoke bombs help the photographers to amazing candid photos couples absolutely love. Also, to keep the wedding party entrained and let the colours spread some love.
5. Some couples who have larger budgets for their wedding have engagements shoots in other beautiful countries like Iceland, Switzerland, Auckland, Budapest they also do multi-day engagement shoots with various locations. Feels like dramatic but it's a trend.
If you are looking for pre -wedding shoot In Lucknow then Srivastava Studio in Lucknow, a passionate and dedicative team of photography can bring out the best and memorable moments for you for your special day.