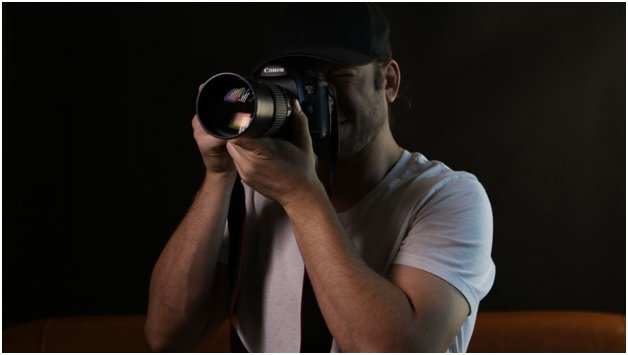 Any event planner must have event photos. You should be able to prove that you were the event's organizer. Event photography is essential since it will provide you with that proof, and we, The Srivastava Studio, A Lucknow-based event photographer, are here to help.
Why is it vital to photograph events? It lends credibility to your company or event. Additionally, you can use it to sell your company and present a credible and expert image. Professional event photographers can reuse images to promote their clients' businesses.
Taking amazing pictures is crucial in the corporate world, thus we carefully take amazing pictures.
Despite the fact that event photography can be extremely dynamic, how do you imagine movement? How does one "freeze" anything moving quickly? The answers to these two key queries will be provided by this photography course.
Here, we'll define and describe event photography. Keep reading to learn everything you need to know about event photography.
Event photography – what is it?
Photographers in Lucknow are able to record feelings, reactions, and wonderful memories even in high-stress situations.
For event planners to be successful, we frequently need to think and act quickly. These adjustments may be made to the setting, lighting, event schedules, or client requirements.
Photographing events entails taking a variety of images that convey various feelings and emphasize important details. Your company can use these pictures for a variety of things. These consist of advertising, social media posting, marketing, and making use of the pictures on your website.
What Events might an Event Photographer's Photography benefit?
The best photographer in Lucknow, Srivastava Studio Photography, handles a variety of events. Here are just a few of the most well-known occasions that you might exploit to your advantage:
• WEDDING PHOTOGRAPHY
• KIDS PORTFOLIO
• CANDID PHOTOGRAPHY
• PRODUCT SHOOT
• PRE-WEDDING PHOTOGRAPHY
• BABY SHOOT
• MATERNITY SHOOT
• MODEL SHOOT
Regardless of the type of event, you're organizing, it's a good idea to engage the best photographer in Lucknow, Srivastava Studio Photography, to record those priceless moments.
The importance of event photography
The importance of event photography cannot be overstated. The best photographer in Lucknow, Srivastava Studio Photography, should be enlisted for your upcoming event for the following reasons:
Observe and gather memories.
The highlights of your event will be remembered by many people. It may be challenging to remember every detail. A skilled photographer, like us, can record these moments so that people may look back on them. In Lucknow, we are the best photographers.
These memories can be printed and presented as gifts to notable attendees or event speakers. Any event with a well-known speaker requires professional photography.
What are event photography's key advantages?
Taking photographs of events has various advantages. The following are a few of the most significant advantages of event photography.
This spreads by word of mouth.
Using event photos to promote your business can be quite effective. To capture the best moments at your event, it is worthwhile to hire qualified photographers like Srivastava Studio Photography, the best wedding photographer in Lucknow.
High-quality, professionally taken pictures will have a significant impact on your brand and how customers view your company. You may generate the buzz for your company that you need with the aid of good event photography.